 Hi and welcome to the Stella Starwoman September AstroUpdate!
I thought I'd got away lightly with last month's Mercury retrograde transit – no missing parcels, no miscommunication, no car or transport problems... BUT I WAS WRONG! Three days ago I found out my website had been down for several days; I'd been reported for sending out SPAM and to top it all I suddenly received a whole batch of emails from AstroUpdate subscribers telling me they'd received a jumbled mass of text from me 25 days after I'd sent out the August newsletter! Thank you very much to those of you who took the trouble to write and alert me of the problem.
So Mercury had the last laugh after all! The good news is my site's now up and running again, the SPAM problem has been sorted, thanks to webmaster Steve AND if you didn't get last month's newsletter you can read it here AUGUST ASTROUPDATE Better late than never but now onto this month's astro happenings.
Uranus in Taurus – Seeing Earth In A New Light
Uranus spends roughly seven years in each zodiac sign and his function is to blow apart the status quo creating freedom and independence via new technology, new ideas and revolution.
Uranus recently moved into earth sign Taurus the zodiac sign most closely connected with Planet Earth. With Uranus in Taurus, we may start to view our earth in a completely different light, recognising how fragile she is and how much we need to protect her, but also acknowledging and learning from the advanced civilisations who came before us.
Satellite and space technology, Google Earth and drones are already helping us see our planet with fresh eyes. Pyramids and other ancient structures are being discovered and excavated; ancient cities and treasures beneath the sea are gradually revealing their secrets; evidence of sophisticated pre-diluvian cultures with advanced technology are coming to light (the 50 ton carved megaliths at temples in Gobekli Tepe in Turkey date back 12000 years) and that's before we even consider who or what might be responsible for crop circles!
We can look forward to many more exciting and revolutionary discoveries about our planet over the next decade – discoveries that will turn our current view of world history on its head. Pictured above is one of the recently discovered Bosnian Pyramids - yes there are pyramids in Bosnia larger than those on Egypt's Giza plateau!
Dr Sam Semir Osmanagich, PhD and director of the Institute for Anthropology at the American University in Bosnia-Herzegovina, believes the Bosnian Pyramids like other ancient pyramids are energy amplifiers which send and receive information through the sun. He says: "Of course, we aren't the first or the most developed civilisation in our planetary history... the discovery of the Tesla's Torsion Fields above the top of the Bosnian Pyramid of the Sun, travelling faster than the speed of light, withholding energy while passing through the cosmic bodies, empowers the concept of the existence of the Cosmic Internet providing almost instant, intergalactic communication in the universe."
Put that in your pipe and smoke it!
New Moon in Virgo – Think Outside the Box
This month's new moon falls on the 10th in practical earth sign Virgo with a sextile (angle of opportunity) to lucky planet Jupiter.
Virgo's ruling planet Mercury forms a grand trine (magical triangle) with hardworking Saturn and revolutionary Uranus in the heavens. Grand trines tend to bring ease, good fortune, creativity and flow, so now is the perfect time to think outside the box and make big plans for the rest of this year.
Be ruthless in getting rid of old stuff and remember that heartfelt dreams always need solid foundations.
Sacred Wells of Sardinia
Sardinia is an ancient land, some say a pre-diluvial culture, and there is substantial evidence that, until the arrival of Christianity, people worshipped the moon and built temples to honour the lunar goddess.
It's a hot and dry territory, meaning natural sources of water are very precious and all over the island you can find sacred wells, part of an ancient water cult which invoked the divine feminine. The most famous of these wells is the Santa Cristina well in Paulilatino, a sacred site dating back over 3000 years and allegedly built by the Nuragic people who lived in Sardinia from 1800 to 200 BCE.
The well is constructed in a keyhole shape (which to me looked exactly like female genitalia) with a trapezium-shaped opening and a steep stone staircase leading down to a circular, domed underground chamber which houses the spring.
The masters of technology and astronomy who built the Santa Cristina well oriented the structure so that a beam of sunlight shines down the staircase onto the water each spring and autumn equinox while at the maximum declination of the moon every 18.6 years, the full moon shines through a small hole in the domed chamber lighting up the water in the underground well.
I visited other sacred wells in Sardinia but none were as beautifully crafted as the Santa Cristina one. The stonework in the steps and walls of the well is absolutely immaculate, seemingly built just a few years ago instead of a few thousand years ago.
I wondered if the well were the work of an even older culture; possibly a pre-diluvial culture who possessed more advanced tools and a superior knowledge of astronomy and stone masonry. And that the site had subsequently been adopted by the Nuragic people whose stone buildings are much more roughly hewn.
In the photo above you can see that the stone enclosure surrounding the well is in a completely different style to the well interior which wouldn't make sense if they were built by the same people. 
Sardinia has many secrets and its relative isolation from mainland Europe means there are many hidden treasures still waiting to be explored! 
Spring Equinox – Cleanse & Renew
Having survived the July-August eclipses it's time to come out of winter hibernation and embrace the sensational season of spring. With action planet Mars and communication planet Mercury having both completed their retrograde cycles in late August, now is the perfect time to blow out the cobwebs, dust off your life and make a fresh start!
On 23rd September we celebrate the spring equinox as the sun moves into air sign Libra. Libra, whose symbol is the scales, is all about balance - twelve hours of daylight and twelve hours of darkness - a moment of perfect equilibrium all over the world. No wonder so many of us are motivated to bring balance into our own lives at this time of year by detoxing, spring cleaning, changing our diet, decluttering and releasing old, stagnant energy. In the animal world, spring is mating season and everything is fresh and feisty. You too can use the uplifting and refreshing energy of spring to rejuvenate your own life.
Seven Top Tips for a Sensational Spring
1) Dig out your garden or window boxes and plant lots of beautiful flowers and succulent veggies.
2) Spring clean your wardrobe – throw out all those old clothes and shoes you never wear and treat yourself to a beautiful new outfit.
3) Take a long, hot bath or shower, wash your hair, scrub off all the old skin and icky bits and smother your body with potions and lotions.
4) Walk in the fresh air, swim in the ocean or river, climb that mountain and embrace the beauty and power of the natural world.
5) Choose a dish or recipe you've always wanted to make, then enjoy sourcing the ingredients and inviting friends round to share your creation.
6) Make a list of 10 things that take just 10 minutes to do and stick the list on your bedroom or kitchen wall. Every time you have a spare 10 minutes, take pleasure in ticking one of them off.
7) Simplify your life by outsourcing just ONE thing you absolutely hate doing!
And don't forget...spring is mating season!
This year, the Sun travels through air sign Libra from 23rd September until 23rd October. Libra is the seventh sign of the zodiac with keywords "I balance" and "I seek my other half ". Those born under the sign of the Scales promote love and harmony and teach us about give and take. They adore relationships, are often cultured or artistic and are experts in charm, diplomacy and negotiation. Negatively, Librans can be superficial, indecisive, manipulative or dependent and because they hate unpleasantness or disagreement, they often avoid conflict or reality. In medical astrology, Libra rules the kidneys, lumbar region and skin, so when Librans are out of balance they can suffer from lower back pain, kidney problems, urinary tract problems and skin diseases such as eczema. The Libra colours are ivory, pink, turquoise and blue. Libra's greatest lesson is to learn to develop the 'inner partner' and become whole rather than seek an outer partner to feel complete.
How to handle a Libra
Well, it's more a question of how to stop them handling you! These career diplomats will subtly manoeuvre you into a corner and you won't be able to refuse their ever -so- pleasant requests. But if you do find yourself needing to handle a Libra, charm and diplomacy is the way to go. Smile, ask them nicely and they'll almost always say 'Yes'.
Aries Full Moon – Extend the Olive Branch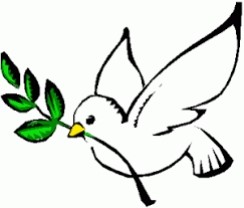 The September full moon falls on the 25th in fire sign Aries and it's a rather tense full moon so no unicorns and rainbows here! The moon and Chiron in Aries oppose the sun and Mercury in Libra with all four planets squaring Saturn. And relationship planets Mars and Venus are also squaring up at this full moon. Left unchecked this planetary line-up could produce frustration, misunderstandings and emotional outbursts, so keep the communication channels open and remember all good relationships are based on give and take.
If you find yourself feeling frustrated or angry, go for a walk or run, take some deep breaths and know that others will be feeling the same way. And if in doubt - extend the olive branch. 
Santa Cristina Well, Paulilatino, Sardinia, Italy
September & October Moon Calendar
Launch projects a couple of days after the New Moon, bring them to completion in the period from just before the Full Moon to the Third Quarter phase and wind them down and reflect on developments in the week before the next New Moon.
The period between the New Moon and the Full Moon is the waxing moon (moon getting bigger and fuller). The period between the Full Moon and the New Moon is the waning moon (moon getting smaller and thinner).
You can use this moon table to select the most favourable days to slow or increase hair regrowth. Full instructions can be found in my Lunar Hair Care guidelines but to get you started I've marked the best dates for waxing/shaving to slow regrowth in yellow and the best dates to cut hair for thicker, lusher growth in green. If you're serious about Lunar Hair Care – why not purchase a moon calendar, available at most esoteric book stores, then you'll know exactly what time of day the moon changes from one zodiac sign to the next, meaning you can fine-tune your activities with confidence.
| | | | |
| --- | --- | --- | --- |
| Date | Moon Sign | Element | Moon Phase |
| SEPTEMBER |   |   |   |
| 1st-2nd | Taurus | Earth |   |
| 2nd-4th | Gemini | Air | Third Quarter |
| 4th-6th | Cancer | Water |   |
| 6th-9th | Leo | Fire |   |
| 9th-11th | Virgo | Earth | New Moon 10th |
| 11th-13th | Libra | Air |   |
| 13th-15th | Scorpio | Water |   |
| 15th-17th | Sagittarius | Fire | First Quarter |
| 17th-20th | Capricorn | Earth |   |
| 20th-22nd | Aquarius | Air |   |
| 22nd-25th | Pisces | Water |   |
| 25th-27th | Aries | Fire | Full Moon 25th |
| 27th-29th | Taurus | Earth |   |
| 29th-2nd | Gemini | Air |   |
| | | | |
| --- | --- | --- | --- |
| Date | Moon Sign | Element | Moon Phase |
| OCTOBER |   |   |   |
| 1st-2nd | Gemini | Air |   |
| 2nd-4th | Cancer | Water | Third Quarter |
| 4th-6th | Leo | Fire |   |
| 6th-8th | Virgo | Earth |   |
| 8th-10th | Libra | Air | New Moon 9th |
| 10th-12th | Scorpio | Water |   |
| 12th-15th | Sagittarius | Fire |   |
| 15th-17th | Capricorn | Earth | First Quarter |
| 17th-20th | Aquarius | Air |   |
| 20th-22nd | Pisces | Water |   |
| 22nd-25th | Aries | Fire |   |
| 25th-27th | Taurus | Earth | Full Moon 25th |
| 27th-29th | Gemini | Air |   |
| 29th-31st | Cancer | Water |   |
| 31st-2nd | Leo | Fire |   |
Thanks for being part of AstroUpdate. If there's something you'd like to see featured, or have something you think would interest others, please contact me at stella@stellastarwoman.com
Happy Stargazing
Stella Woods
www.stellastarwoman.com