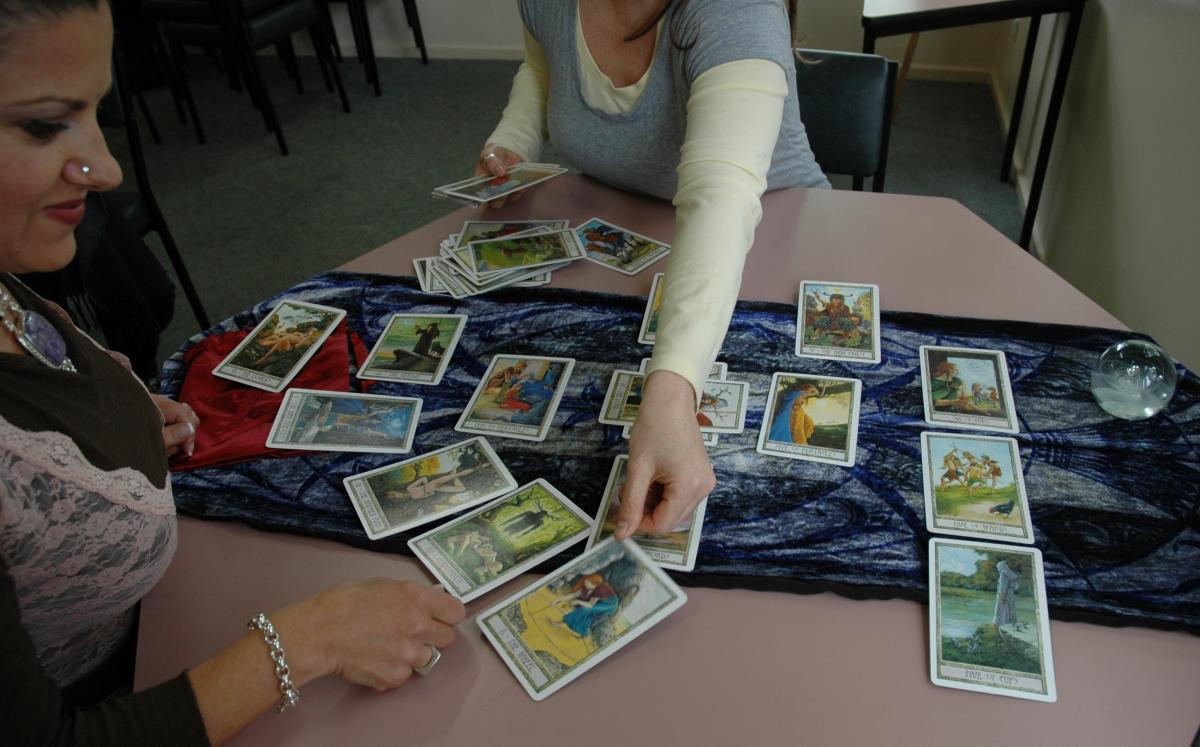 Hi Stella,  I just wanted to say thank you for such an inspiring reading on Saturday morning.  I got more out of that hour long reading with you than any other professional I've seen in the past.  You really opened my mind up to a lot of things and made me feel much more at ease with myself so for that I am very grateful!  Hope you have a wonderful trip to the UK and look forward to working with you again. Cheers, Jaclyn
30 minute Tarot Reading via Zoom with video recording - $125
1 hour Tarot Reading via Zoom with video recording - $175
1.5 hour Astro/Tarot Combo Deluxe with video recording - $295


N.B.  In 2016, after 30 years in Australia, Stella moved
 to Yorkshire in the UK ​for family reasons, meaning she 
is no longer available for face-to-face readings in Melbourne.
 
If you'd like to book an ONLINE TAROT READING with Stella from 
anywhere in the world, please contact her by email to set up a session or BOOK ONLINE 
BOOKINGS stella@stellastarwoman.com
 
Have you ever…
Strolled past a tarot booth at a market stall and thought, "I'd like to try that"? 
Wanted to book a tarot reading, but not known whom to trust?
Worried what family, friends and colleagues might think about your interest in the 'occult'?
Wondered how tarot works, but not known whom to ask?
Bought a pack of tarot cards but kept them hidden in your bedroom drawer?
Secretly thought that tarot is for women or hippies or new-age people in flowing clothing, but not really for people like you?
Or perhaps you have a scientific background or a logical mind and feel slightly embarrassed about your interest in a subject that is clearly irrational and unscientific!
You are not alone!  For centuries, people have been fascinated and awed by the mysterious images and secret symbols of the Tarot.
Did you know that Tarot…..
Can help you find love or improve your current relationship?
Helps uncover your natural talents and abilities?
Reveals unconscious patterns that could be holding you back?
Assists you in exploring your purpose, vocation and karmic path?
Can help you decide when to leave a job or start a business?
Is an excellent tool for counsellors and healers?
Clarifies how current life events fit into a wider framework?
Gives you a leading edge by offering an alternative viewpoint?
A tarot pack contains 78 picture cards, symbolising universal human experiences, such as falling in love or admitting defeat. Stella will relate the cards you choose to events and circumstances in your life, helping shed light on difficult or puzzling situations and offering hope, choices and renewed clarity. Ask questions about work, money and relationships or see what the year ahead holds!

To get the most out of a reading, it is best to have a few definite issues you would like to explore. You can ask questions about work, money, health and relationships or see what the future holds!  Writing down your questions is a good idea.
 
Many people are a bit nervous or apprehensive about having a tarot reading. There's really nothing to worry about, but if this is your first time, don't be afraid to ask questions or discuss your concerns.  Stella has years of experience dealing with all sorts of people and will do her best to make you feel at ease. 
Click here to see what others have to say or if you still have questions, contact Stella for further information.
BOOKINGS stella@stellastarwoman.com
PAY ONLINE  OR Mastercard/Visacard; bank transfer; PayPal
30 minute Tarot Reading with mp4 recording - $125 
(online via Zoom Video Link - a platform similar to Skype)

1 hour Tarot Reading with mp4 recording - $175
(online via Zoom Video Link - a platform similar to Skype)
  
1.5 hour Astro/Tarot Combo Deluxe package with mp4 recording - $275 
(online via Zoom Video Link - a platform similar to Skype)
Includes a one hour interpretation of your astrological birth chart, an attractive full colour 20 page birth chart report plus a half hour tarot reading.