 Hi and welcome to the Stella Starwoman September AstroUpdate! Having survived the August eclipses it's time to come out of winter hibernation and embrace and welcome the beautiful season of spring. With action planet Mars moving into Virgo and Mercury completing his retrograde cycle in early September, now is the perfect time to clean up your life and make a fresh start!
And if you'd like to book in for an online video reading to help you on your way…. here's the link!! https://www.stellastarwoman.com/catalog/astrology-readings
Venus in Leo – Opening the Heart
Venus, planet of love, pleasure and heart-connection will remain in passionate fire sign Leo until the 20th September promoting loyalty, generosity, love and creativity - no hard-heartedness, bitterness, coldness or cynicism here!
Venus in Leo opens the heart turning it into a warm, glowing fire that radiates love and helps us break free of inhibitions or beliefs that have kept our hearts closed or protected in the past. How will you open your heart and let your joy, radiance and inner truth shine forth
Mercury Moves Forward – Insight & Awareness
Communication planet Mercury has been travelling backwards since mid-August but in early September, he'll slow down, grind to a halt and start moving forward again. Any piece of news or insight that has surfaced during the Mercury retrograde cycle (14th August – 5th September) will be completely relevant to your needs, even if the message has been surprising, challenging or painful. The same goes for any accident, breakdown or misunderstanding. Pay attention to what you've learned from the events of the past three weeks and reflect on their true purpose or meaning. 
Mars in Virgo – Put Your House in Order
Action planet Mars left fiery Leo in early September and will be visiting the altogether more sober and sensible sign of Virgo until 23rd October – just seven short weeks to put your life in order! Yes, that's what Mars in Virgo does bes t - ordering, planning, organising, analysing, cleaning, sorting, tidying, decluttering – you get the idea. And while these are not exactly glamourous or exciting activities, they're absolutely vital. Start making that list!
Full Moon in Pisces – Fantasy vs Reality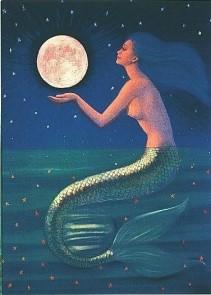 The lunar qualities of emotion, instinct, and intuition reach their peak each month at the full moon, which falls on the 6th September in water sign Pisces. With Neptune conjunct the full moon, the theme of this full moon is striking a balance between fantasy and reality. Build castles in the air, but don't forget those foundations!
New Moon in Virgo – Healing & Service
The new lunar month begins on the 20th at the Virgo new moon. With no less than five planets in Virgo opposing Chiron, the theme for this lunation is healing and service. The healing revolves round practical things we can do to improve our own health and wellbeing. The service relates to practical things we can do to help others.
Spring Equinox – Feeling Lighter, Brighter & Fresher
Welcome to spring! As we look around we can see signs of new life stirring everywhere as the days lengthen, the weather warms up and spring fever takes hold. Birds build nests, animals mate, there's a 'spring' in our step, lightness of heart and a desire for new, positive beginnings.
On 23rd September we celebrate the spring equinox when day and night are of equal length and the Sun moves into the sign of Libra. Libra, whose symbol is the scales, is all about balance - twelve hours of daylight and twelve hours of darkness - a moment of perfect equilibrium all over the world. The spring equinox is a time when many of us seek more balance into our personal lives, to release stagnant energy and make a fresh start. No wonder so many of us change our diet, get fit and spring clean the house at this time of year. We're simply living in tune with the seasons and that's really what astrology is all about.
Seven Top Tips for a Great Spring
1) Spring clean your bedroom - throw out old clothes, buy new bedding, wash the windows and fill your room with flowers.
2) Contact a friend you haven't see for ages and arrange a catch up .
3) Get out in the fresh air – go for a walk, run through the park, stretch your body, smell the flowers and breathe deeply. 
4) Enjoy a day trip to somewhere you've never been before.
5) Create something healthy and delicious to eat with fresh ingredients bursting with vitality.
6) Pamper your body with a massage, facial, hot bath or relaxing spa.
7) Simplify your life by outsourcing just ONE thing you absolutely hate doing!
Happy Birthday Libra!
In 2017, the Sun travels through air sign Libra from 23rd September until 23rd October. Libra is the seventh sign of the zodiac with keywords "I balance" and "I seek my other half". Those born under the sign of the Scales promote love and harmony and teach us about the importance of give and take. They adore relationships, are often cultured or artistic and are experts in charm, diplomacy and negotiation. Negatively, Librans can be superficial, indecisive, manipulative or dependent and because they hate unpleasantness or disagreement, they often avoid conflict and bury their heads in the sand. In medical astrology, Libra rules the kidneys, lumbar region and skin, so when Librans are out of balance they tend to suffer from lower back pain, kidney problems, urinary tract problems and skin diseases such as eczema. The Libra colours are ivory, pink, turquoise and blue. Libra's greatest lesson is to learn to develop their 'inner partner' and become whole rather than seek an outer partner to feel complete.
September & October Moon Calendar
Launch projects at the New Moon, bring them to completion in the period from just before the Full Moon to the Third Quarter phase and wind them down and reflect on developments in the week before the next New Moon.
The period between the New Moon and the Full Moon is the waxing moon (moon getting bigger and fuller). The period between the Full Moon and the New Moon is the waning moon (moon getting smaller and thinner).
You can use this moon table to select the most favourable days to slow or increase hair regrowth. Full instructions can be found in my Lunar Hair Care guidelines but to get you started I've marked the best dates for waxing/shaving to slow regrowth in yellow and the best dates to cut hair for thicker, lusher growth in green. If you're serious about Lunar Hair Care – why not purchase a moon calendar, available at most esoteric book stores, then you'll know exactly what time of day the moon changes from one zodiac sign to the next, meaning you can fine-tune your activities with confidence.
| | | | |
| --- | --- | --- | --- |
| Date | Moon Sign | Element | Moon Phase |
| SEPTEMBER |   |   |   |
| 1st -3rd | Capricorn | Earth |   |
| 3rd -5th | Aquarius | Air |   |
| 5th -7th | Pisces | Water | Full Moon 6th |
| 7th -10th | Aries | Fire |   |
| 10th -12th | Taurus | Earth |   |
| 12th -14th | Gemini | Air | Third Quarter |
| 14th -16th | Cancer | Water |   |
| 16th -18th | Leo | Fire |   |
| 18th-20th | Virgo | Earth | New Moon 20th |
| 20th -23rd | Libra | Air |   |
| 23rd-25th | Scorpio | Water |   |
| 25th -28th | Sagittarius | Fire |   |
| 28th -30th | Capricorn | Earth | First Quarter |
| 30th -3rd | Aquarius | Air |   |
| | | | |
| --- | --- | --- | --- |
| Date | Moon Sign | Element | Moon Phase |
| OCTOBER |   |   |   |
| 1st -3rd | Aquarius | Air |   |
| 3rd-5th | Pisces | Water |   |
| 5th-7th | Aries | Fire | Full Moon 6th |
| 7th-9th | Taurus | Earth |   |
| 9th-11th | Gemini | Air |   |
| 11th-13th | Cancer | Water | Third Quarter |
| 13th-15th | Leo | Fire |   |
| 15th-18th | Virgo | Earth |   |
| 18th-20th | Libra | Air | New Moon 20th |
| 20th-22nd | Scorpio | Water |   |
| 22nd-25th | Sagittarius | Fire |   |
| 25th-27th | Capricorn | Earth |   |
| 27th-30th | Aquarius | Air | First Quarter |
| 30th-31st | Pisces | Water |   |
Thanks for being part of AstroUpdate. If there's something you'd like to see featured, or have something you think would interest others, please contact me at stella@stellastarwoman.com
PS – Don't forget to check out your June Stars at www.stellastarwoman.com

Happy Stargazing
Stella Woods
www.stellastarwoman.com