 Hi and welcome to the Stella Starwoman October AstroUpdate!
Spring has definitely sprung and as the weather warms up we're in that delicious period in the lead up to the holiday season. But what has the cosmos got in store for us this month? Read on to find out!
Venus Retrograde – The Shadow Side of Love
Relationship planet Venus begins her retrograde journey through Scorpio and Libra on the 7th October - a six week period when we assess the value of the people and things in our lives and discard people and activities that no longer serve us. Keeping up appearances becomes increasingly difficult when Venus is retrograde as others instinctively sense our true motives and allegiances, especially in personal relationships.
If you're happily partnered and living an authentic and fulfilling life, the Venus retro grade period will probably go by unnoticed. But if you're avoiding confrontation; deceiving others or ignoring your true desires and feelings, you could be forced to come clean! This is not necessarily a bad thing. We all compromise in order to survive and keep the peace. Venus retrograde gets a bad press because it's often cited in the same breath as infidelity; jealousy; forbidden love; breaking social norms and compulsive or 'out of character' behaviour. But love is not all sweetness and light. Sometimes we make the wrong choices or have moved so far away from our true selves that it takes a shock or sudden reversal of fortune to bring us to our senses.
Think of the Venus retrograde period (7th October – 17th November) as an opportunity to be honest about who and what is really important to you and have the courage to back yourself as well as honouring the choices of others.
Romancing the Crop Circle
As autumn approaches in the northern hemisphere it's harvest time, meaning the 2018 crop circle season is sadly coming to an end.
Crop circles have been photographed in fields all over the world, but each year, regular as clockwork, a whole host of these amazing geometrical formations appear overnight in the fields close to the sacred sites of South West England, such as Stonehenge, Glastonbury Tor and Avebury. Despite their best efforts, no scientist, farmer or sceptic has ever caught or filmed a person creating a genuine crop circle. I've chosen this crop circle to show you from Muncombe Hill, a few kilometres from Glastonbury, home of the King Arthur legends. The circle features the number 12, a number symbolising wholeness. According to Karen Alexander, whose husband Steve took this beautiful photo: "Its relationship with time is obvious; our days and nights are divided into 12 hours each, our year has twelve months, the zodiac has twelve constellations, but then we also have groupings of 12 – the 12 disciples, the 12 tribes of Israel, and then there are 12 labours of Hercules and the 12 major and minor notes that make up the 'whole' musical scale."
Check out the stunning aerial footage of the Muncombe Hill crop circle in this short video:
Or you can read more about crop circles and see the whole gallery of 2018 formations on Steve and Karen Alexander's website. https://temporarytemples.co.uk
Prepare to be amazed!
New Moon in Libra – Finding the Middle Ground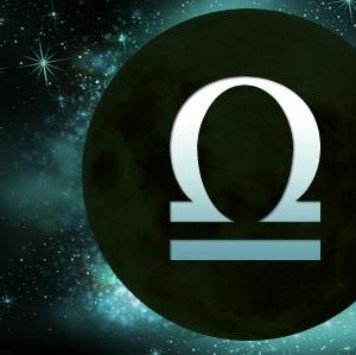 On 9th October, we celebrate the new moon in air sign Libra. New moons are all about new beginnings and with both sun and moon in the harmonious and peace-loving sign of Libra, now is the time to forgive and forget and find the middle ground. But with relationship planets Venus and Mars locked in a stressful angle at this new moon, we could be pushed to make challenging decisions about personal relationships... decisions we may have been avoiding. The best advice is to maintain personal integrity; consider situations from the other's point of view but have the courage to walk away from any friendship, relationship or other commitment that's clearly no longer working. If you feel out of balance, spend time in the healing energy of nature, breathing in the spring air. And remember...no one is perfect!
Uranus in Taurus – Stop Animal Cruelty!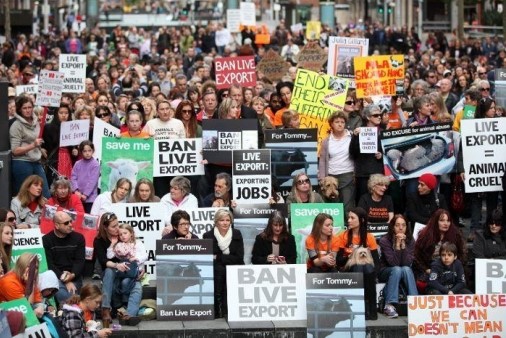 Uranus spends roughly seven years in each zodiac sign and his function is to blow apart the status quo creating freedom and independence via new technology, new ideas and revolution.
Earlier this year Uranus moved into earth sign Taurus. It might seem obvious, but Taurus rules bulls....and cows. In 2011 a Four Corners program showed footage collected by Australian activists of cruel slaughter practices in Indonesia, prompting people all over Australia to hold rallies calling for an end to Australia's live animal export trade. The Gillard Labor government came very close to an outright ban (New Zealand banned live exports in 2003) but ended up opting for increased regulation. However, two years later the Abbott government abolished the Australian Animal Welfare Strategy Advisory Committee and for the past few years the Coalition government has ignored both industry and animal welfare group warnings about problems with the live export system.
Meanwhile animal rights organisations are springing up all over the world and the number of vegetarians and vegans are on the rise. With Uranus in Taurus we could see a huge change in the way we view and treat our farm animals leading to new legislation banning live exports and stricter laws requiring the compassionate treatment and slaughter of livestock. The slogan for Animals Australia, Australia's leading animal protection organisation, is: 'For a kinder world'. Our ancestors revered the animals they killed for food - it's time we did the same.
Happy Birthday Scorpio!
This year, the Sun travels through water sign Scorpio from the 23rd October until 22nd November. Scorpio is the eighth sign of the zodiac with keywords "I survive" and "I am intense". Those born under the sign of the Scorpion are loyal, strong and courageous. They love exploring the mysteries of life – birth, death, sexuality, reincarnation and anything taboo. They have a reputation for being passionate, secretive and highly sexual and due to their emotional intensity, often have to deal with issues of trust and betrayal. Negatively, Scorpios can be possessive, jealous, vindictive, destructive and manipulative, particularly when hurt or betrayed.
In medical astrology, Scorpio rules the organs of elimination and reproduction including the urinary tract, bowel, prostate gland and nasal bones. When Scorpios are out of balance they can suffer from haemorrhoids, constipation, urinary tract infections, menstrual and reproductive problems plus catarrh and sinus problems. The Scorpio colours are dark red, purple, dark green and black. Scorpio's greatest lesson is to learn to let go on an emotional level and forgive others.
How to handle a Scorpio
This original smooth operator (think James Bond) will have you sussed in seconds, while simultaneously sporting a poker face, so handle with care! Lying is pointless, so try the direct, frank approach and you could well disarm them….but only temporarily. Remember, Scorpios are very sensitive underneath that cool exterior, so be bold but avoid games.
Taurus Full Moon - Expect the Unexpected!
"Expect the unexpected" is the best advice for this full moon in Taurus/Scorpio on the 25th October. First of all erratic Uranus sits right next door to the Taurus full moon, meaning anything could happen; meanwhile the sun lines up with retrograde Venus in Scorpio to oppose the full moon. Venus = relationships. Uranus = change and revolution. Full moon = awareness. Taurus/Scorpio = challenge of letting go. Pepper all this with a tight angle to the karmic nodal axis and you have a recipe for emotional change and catharsis.
October is a huge month for personal growth where sudden insight, fated encounters and/or break ups could take you in a new direction. Have the courage to express your feelings, speak your truth and acknowledge any unfulfilled desires and who knows where you might find yourself this time next year!
Mercury in Sagittarius – Trust Your Intuition
Communication planet Mercury moves into fire sign Sagittarius on the 31st October producing brilliant flashes of intuition accompanied by tactless outbursts and a few home truths. But when Mercury turns retrograde on the 18th November for a three week stint, we can expect even more of the same.
Sagittarius is a sign of great wisdom, but its insights come through the third eye, rather than the left brain, meaning they can't be explained in rational or logical terms. As Mercury travels backwards through Sagittarius, we have the opportunity to instinctively reconnect with our passion and inspiration.
Here are a few common manifestations:
a spontaneous and seemingly haphazard approach to life breaks up old patterns and creates new ones
sudden insight into the past, present and future of possibilities occurs
release of creative potential from the unconscious helps remove old blockages
a desire to play and be irresponsible, rather than working hard or making plans
psychosomatic illness – listen to the message coming from your body
Mercury will be in Sagittarius for just over two months from 31st October to 5th January, with the Mercury retrograde period running from 18th November to 8th December.
October & November Moon Calendar
Launch projects a couple of days after the New Moon, bring them to completion in the period from just before the Full Moon to the Third Quarter phase and wind them down and reflect on developments in the week before the next New Moon.
The period between the New Moon and the Full Moon is the waxing moon (moon getting bigger and fuller). The period between the Full Moon and the New Moon is the waning moon (moon getting smaller and thinner).
You can use this moon table to select the most favourable days to slow or increase hair regrowth. Full instructions can be found in my Lunar Hair Care guidelines but to get you started I've marked the best dates for waxing/shaving to slow regrowth in yellow and the best dates to cut hair for thicker, lusher growth in green. If you're serious about Lunar Hair Care – why not purchase a moon calendar, available at most esoteric book stores, then you'll know exactly what time of day the moon changes from one zodiac sign to the next, meaning you can fine-tune your activities with confidence.
| | | | |
| --- | --- | --- | --- |
| Date | Moon Sign | Element | Moon Phase |
| OCTOBER |   |   |   |
| 1st-2nd | Gemini | Air |   |
| 2nd-4th | Cancer | Water | Third Quarter |
| 4th-6th | Leo | Fire |   |
| 6th-8th | Virgo | Earth |   |
| 8th-10th | Libra | Air | New Moon 9th |
| 10th-12th | Scorpio | Water |   |
| 12th-15th | Sagittarius | Fire |   |
| 15th-17th | Capricorn | Earth | First Quarter |
| 17th-20th | Aquarius | Air |   |
| 20th-22nd | Pisces | Water |   |
| 22nd-25th | Aries | Fire |   |
| 25th-27th | Taurus | Earth | Full Moon 25th |
| 27th-29th | Gemini | Air |   |
| 29th-31st | Cancer | Water |   |
| 31st-2nd | Leo | Fire |   |
| | | | |
| --- | --- | --- | --- |
| Date | Moon Sign | Element | Moon Phase |
| NOVEMBER |   |   |   |
| 1st-2nd | Leo | Fire | Third Quarter |
| 2nd-4th | Virgo | Earth |   |
| 4th-7th | Libra | Air |   |
| 7th-9th | Scorpio | Water | New Moon 8th |
| 9th-11th | Sagittarius | Fire |   |
| 11th-14th | Capricorn | Earth |   |
| 14th-16th | Aquarius | Air | First Quarter |
| 16th-19th | Pisces | Water |   |
| 19th-21st | Aries | Fire |   |
| 21st-23rd | Taurus | Earth |   |
| 23rd-25th | Gemini | Air | Full Moon 23rd |
| 25th-27th | Cancer | Water |   |
| 27th-29th | Leo | Fire |   |
| 29th-2nd | Virgo | Earth |   |
Thanks for being part of AstroUpdate. If there's something you'd like to see featured, or have something you think would interest others, please contact me at stella@stellastarwoman.com
Happy Stargazing
Stella Woods
www.stellastarwoman.com