 Hi and welcome to the Stella Starwoman April AstroUpdate!
As we move into the cooler days of Autumn, there's a special Autumn ritual for you to celebrate your own personal harvest. Our featured sign is sensual Taurus and with Easter just around the corner, read on to find the true origins of 'Easter'.
Venus Retrograde – The Honest Heart
Relationship planet Venus continues her retrograde journey through Aries and Pisces in the first half of April - a time when we assess the value of the people and things in our lives and clear out the dead wood. When Venus is retrograde, it is impossible to hide or pretend as others will clearly sense our true motives and feelings, particularly in close relationships. In turn we become aware of any problems, differences or unresolved issues in our own lives. The best advice is to mull things over and avoid making firm decisions until Venus starts moving forward again on the 16th April.
Autumn Ritual - Celebrating the Harvest
In the astrological calendar, the autumn equinox on the 20th March marks the beginning of harvest season, traditionally celebrated to offer thanks for the abundance of food. At a time of year when plants are setting their seeds and getting ready for the new cycle, this autumn ritual will help you celebrate your own personal harvest.
The ritual is best held just before sunset with friends and loved ones. Firstly light candles and set up a meditation or sacred space with seasonal elements such as baskets of nuts and seasonal fruit, seed pods, autumn leaves, stalks of grain and anything else you associate with the harvest. Next take a bunch of dried herbs (e.g. sage or rosemary) and perform a smudging ceremony by wafting the smoke from the herbs around to help cleanse the atmosphere and relax the mind.
Sit in a circle, holding hands and observe the beauty, richness and warmth all around you. Close your eyes for a few minutes to acknowledge and reflect on all the good things in your life, then surround yourself with a beautiful golden ball of healing light, draw that light into your body and anchor it in your heart. Once the light is anchored, imagine a golden beam of light streaming from your heart, melting away any pain and carrying love to those who have helped you on your journey, including those present. Feel the pulse of energy passing between you, knowing you are all part of the great cycle of creation.
End the ritual by giving thanks for the gift of life and sharing your stories. As night falls, enjoy delicious plates of food and drink and celebrate the harvest, both inner and outer.
Mercury Retrograde – Slow Down & Take Stock
Mercury is the planet of communication, helping us put thoughts into words; plan our daily activities; interact with one another and explore new ideas and information. On the 11th April Mercury will turn retrograde for three weeks (until 5th May) boosting our intuition and opening the doors of perception. Mercury Retrograde can be a time of frustration and misunderstandings when things keep going wrong or breaking down. If this happens to you, take it as a sign to be more conscious of things you've been ignoring or are perhaps unaware of. Ask yourself: "What unfinished business do I need to take care of?" and "How can I slow down and consider others?"
Full Moon in Libra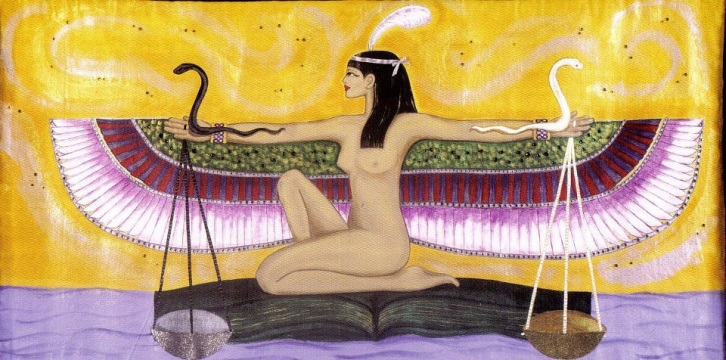 An exciting, passionate and explosive full moon greets us on the 11th April hopefully under clear skies. As the Sun and Uranus set on the western horizon in Aries (around 6 pm Australian East Coast time), Jupiter, the largest planet in our solar system will rise alongside the full moon in Libra on the eastern horizon – a magnificent sight. The Aries-Libra polarity asks us to consider the needs of others, while making sure we take care of our own needs too!
Easter – A Time of Rebirth
This year Easter Sunday falls on the 16th April just a few days after the April full moon. Easter is named after the Anglo-Saxon goddess, Eostre, goddess of the dawn, rebirth and renewal and origin of the word 'oestrogen'. Eostre's sacred animals were symbols of fertility - the rabbit and the egg - both immortalised in chocolate at Easter time, which in the northern hemisphere is the time of spring and rebirth. But the origins of Easter date back even further to Mesopotamia (modern day Iraq, Iran, Kuwait, Turkey & Syria) 5000 years ago, when the goddess Ishtar (cf Easter) made a journey to the underworld where she was stripped, killed and hung on a stake, then three days later, resurrected from the dead and made immortal. Babylonian scriptures call Ishtar 'The Light of the World." Does this tale sound familiar? In celebrating Easter (or Eostre or Ishtar), we are participating in an age-old ritual celebrating the return of the light after a period of darkness and death.
Happy Birthday Taurus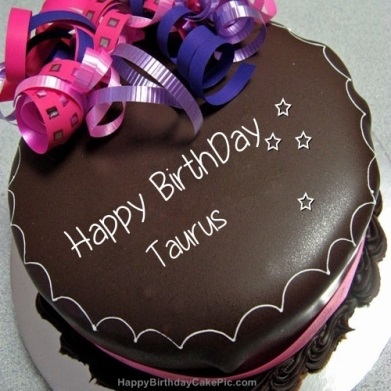 From the 20th April to the 21st May, the Sun travels through earth sign Taurus, whose symbol is the bull. Taureans love sensual and physical pleasure and are generally caring and affectionate, patient, steadfast and reliable with excellent taste, enjoying financial security and prosperity. Taureans can be very stubborn and take things literally, so, when dealing with a Taurean, proceed slowly and steadily and always explain things in a practical manner. Taureans usually resist change and their anger can be truly awesome as it builds up steadily over a long period of time. When they are out of balance they often suffer from sore throats, voice and thyroid problems or a stiff jaw. The Taurean colours are pink, light blue, russet and the warm earthy tones. Taurus has a strong connection with the arts, particularly music - many are excellent singers. With their fine taste and patient, hard-working qualities, they produce things of beauty that outlive them. With their innate understanding of the physical body and material world, many Taureans work in the financial, food, fitness and health industries. Their greatest lesson is to accept and embrace change. Happy birthday to all Taureans!
Taurus New Moon
The 29.5 day moon cycle begins on the 26th with the new moon in fertile earth sign Taurus. New moons always signify new beginnings and the Taurean energy encourages us to take good care of our bodies, our cherished possessions and our planet. A soothing bath, relaxing massage, luxurious lunch or walk in nature are just some ways of embracing this most sensuous of new moons.
April & May Moon Calendar
Launch projects at the New Moon, bring them to completion in the period from just before the Full Moon to the Third Quarter phase and wind them down and reflect on developments in the week before the next New Moon.
The period between the New Moon and the Full Moon is the waxing moon (moon getting bigger and fuller). The period between the Full Moon and the New Moon is the waning moon (moon getting smaller and thinner).
You can use this moon table to select the most favourable days to slow or increase hair regrowth. Full instructions can be found in my Lunar Hair Care guidelines at www.stellastarwoman.com/files/LunarHairCare.pdf but to get you started I've marked the best dates for waxing/shaving to slow regrowth in yellow and the best dates to cut hair for thicker, lusher growth in green. If you're serious about Lunar Hair Care – why not purchase a moon calendar, available at most esoteric book stores, then you'll know exactly what time of day the moon changes from one zodiac sign to the next, meaning you can fine-tune your activities with confidence.
| | | | |
| --- | --- | --- | --- |
| Date | Moon Sign | Element | Moon Phase |
| APRIL |   |   |   |
| 1st | Taurus | Earth |   |
| 2nd- 3rd | Gemini | Air |   |
| 3rd-5th | Cancer | Water | First Quarter |
| 5th-7th | Leo | Fire |   |
| 7th-9th | Virgo | Earth |   |
| 9th-12th | Libra | Air | Full Moon 11th |
| 12th-14th | Scorpio | Water |   |
| 14th-17th | Sagittarius | Fire | Easter Sunday 16th |
| 17th-19th | Capricorn | Earth | Third Quarter |
| 19th-22nd | Aquarius | Air |   |
| 22nd-24th | Pisces | Water |   |
| 24th-26th | Aries | Fire |   |
| 26th-28th | Taurus | Earth | New Moon 26th |
| 28th-30th | Gemini | Air |   |
| 30th-2nd | Cancer | Water |   |
| MAY |   |   |   |
| 1st-2nd | Cancer | Water |   |
| 2nd- 4th | Leo | Fire | First Quarter |
| 4th-7th | Virgo | Earth |   |
| 7th-9th | Libra | Air |   |
| 9th-12th | Scorpio | Water | Full Moon 11th |
| 12th-14th | Sagittarius | Fire |   |
| 14th-17th | Capricorn | Earth |   |
| 17th-19th | Aquarius | Air | Third Quarter |
| 19th-21st | Pisces | Water |   |
| 21st – 23rd | Aries | Fire |   |
| 23rd-25th | Taurus | Earth |   |
| 25th-27th | Gemini | Air | New Moon 26th |
| 27th-29th | Cancer | Water |   |
| 29th-1st | Leo | Fire |   |
Thanks for being part of AstroUpdate. If there's something you'd like to see featured, or have something you think would interest others, please contact me at stella@stellastarwoman.com
PS – Don't forget to check out your April Stars at www.stellastarwoman.com

Happy Stargazing
Stella Woods
www.stellastarwoman.com