Saturday 9th April 2016 (10.30 - 3.00 pm)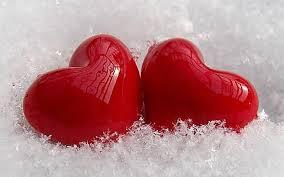 Still single? Let`s take a look at why Mr or Ms Right hasn`t shown up yet and how to invite them into your life.
Here's what we'll be covering
Learn The Seven Secrets of Attracting the Perfect Partner
Discover why many of us still haven't found this perfect partner
Find out how to attract love, warmth and affection and how to repel it
Why 'How we Think' determines whom we attract
Discover the downside of on-line dating sites
Why there are plenty of great men/women out there and how to find them
How to use Astrology to attract your perfect partner
Enjoy a relaxing and healing group meditation
Leave with a clear plan of - 'Where to Next?'
---
Hi Stella!  How are you?  I wanted to share my exciting news with you….. I have a BOYFRIEND!!!  His name's Phil and he's just AWESOME!!  I've been open to making heart connections with people for some time now, but only really since your workshop have I let go of my expectations as to what he should look like.  Interestingly enough, Phil isn't a guy who'd have turned my head across a room, but I am falling in love with a beautiful man who I feel like I've known for years, and in fact we've only known each other 2 weeks!! I've attached some photos of us and will have to remember to invite you to the wedding, ha ha!! Thank you! xx
Narelle
---
Date:    Saturday 9th April 2016
Time:   10.30 am - 3.00 pm
Cost:    $125 includes morning tea and Perfect Partner Workbook
Venue:   Qi Crystals 
             743-745 Glenhuntly Rd, Caulfield South, Melbourne.
Call Stella on 03 9534 5021 with your CREDIT CARD details or
BOOK ONLINE with Paypal/Visa/Mastercard or 
BANK TRANSFER:
Account Name: Stella Starwoman,
BSB: 063-131
Account Number: 1009 0630